About us
December 2, 2019
2023-02-18 10:39
About us
About AddMyCourse
Maximizing Your Potentials with AddMyCourse
AddMyCourse is a leading provider of IT training and certification programs. We offer Instructor-led Live online training and Self Paced Video training in Niche IT Courses. Our courses are designed with Role Based methodology in mind and are suitable for entry-level and experienced IT professionals seeking to enhance their skills or Learn New Technology and get Certified. We cater to individuals and corporates and our training programs are flexible and can be customised as per the requirements of our clients. We also offer on-site training at client premises.
We believe that learning should be an enjoyable experience, and our team of tutors and support staff are dedicated to providing a high-quality service that makes a difference in people's lives. We are proud to have helped thousands of students achieve their goals, and we look forward to helping you achieve yours!
Add My Courses have been put together by our extremely skilled team of experts, who help us impart a wealth of knowledge in response to the corporate world's constant change, adapting, and causing the learners to adapt to the changes and the industry's requirements!
We offer a comprehensive range of IT training and certification programs that are designed to meet the needs of both individuals and businesses. Our courses are flexible and can be customised to suit the specific requirements of our clients. We also offer on-site training at client premises, which is an ideal solution for businesses that want to train their employees in new technology or refresh their skills in existing technologies. Our team of highly qualified and experienced instructors has extensive knowledge and experience in their respective fields, making them the perfect people to share their expertise with others.
Our vision is to provide high-quality, cost-effective IT training solutions that meet the changing needs of our clients. We believe in delivering value to our clients by constantly innovating and expanding our course offerings.
Our approach to role-based training
Our approach to role-based training is the most successful, followed by formal mentoring and coaching. It contextualises the training in terms of the position and what it takes to accomplish that function. This role-based approach leads to a more efficient training process for trainees since they learn just the features, functions, and transactions that they need to know.
The student will understand how to create deliverables, follow the process, utilise the tools, and adhere to the required reporting cycles and standards. This also allows trainees to gain a deeper understanding of those features and functions by focusing on relevant, practical knowledge, as opposed to traditional product-based training offered by most online training institutes, which focuses on an overall business process without regard for the individual's role.
Our training programmes employ a hands-on, problem-solving approach based on real-world experiences. Throughout the learning process, the trainees will be given a sufficient number of assignments/case studies. These tasks allow learners to go beyond their present capabilities. Positive self-esteem is also promoted via role-based learning.
Maximize your potentials
AddMyCourse is Known For
Testimonials
What People Say About us?
Seeking for verbals of our service quality? Find them here. Everything is transparent and straightforward for your sense of jusitifcation.
Professional team of specialists and passionate mentors at reach
I need to get a certification for English proficiency and MaxCoach is my best choice. Their tutors are smart and professional when dealing with students.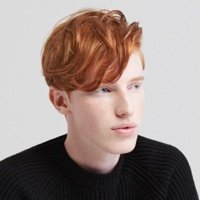 Madley Pondor
/ IT Specialist
High level of efficiency and scientific teaching methods
I am free to learn at my own pace, follow my own schedule and choose the subject I want to learn from the syllabus. Great study portal for people like me.
The MaxCoach team works really hard to ensure high level of quality
I am happy with their arrangement of lessons and subjects. They reflect a scientific investigation into effective methods to adopt.
Luvic Dubble
/ Private Tutor